---
Email List Cleaning
Your ability to deliver emails is determined by your email reputation: the number of bounces and spam complaints caused by your email campaigns. When you exceed the thresholds set by internet service providers (ISP) or your email service provider (ESP), your emails will be blocked or sent directly to the junk folder.
Just upload your email list here - the first 100 email address validations are FREE!
You can upload your email list as plain text or CSV file - one email address per line, use Email as column header and comma (',') as column separator.
Email List Cleaning Results
You will receive a personalized download link by email to view the results of the email list cleaning process:
a CSV/Excel file with detailed status information for each email address
a separate file with all valid email addresses
a separate file containing all invalid email addresses.
Data Cleansing with Detailed Email Cleaning Status Codes
We provide a list of detailed email validation status codes for maximum transparency and confidence. We tell you exactly why an email address is invalid so that you can fully understand the results and take appropriate action.
---
Customers
---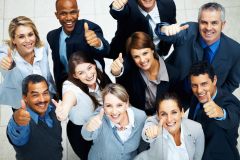 ---
---
With our experience in email processing and verifying email addresses since 2003 - we are the makers of CleanMail, one of the leading antispam & email security solutions in the market - we know how to validate email addresses better than everyone else.
More than 500,000 users worldwide rely on Byteplant products every day.
»
This service has been wonderful. I am sending out emails for clients to their supplied email list a lot, and many times, as you saw, they do not update their lists. Thanks!«
George M. Lee, Financial Press LLC